Over 15 years ago, GRIT was born with four simple business truths in mind:
Your word is everything – you say it, you do it. 
Quality doesn't have to suffer to create efficient and effective work.
By focusing on long-term relationships over short-term financial gains, everyone wins.
We bring our "A" game every day.
At GRIT, culture is everything. We live it, breathe it and even hire people based on it. It's our competitive advantage, and we take it very seriously. We are driven to dig deeper, take calculated risks and always be resilient. Plus, we care a lot … about each other, our work and our clients. It's the core of who we are.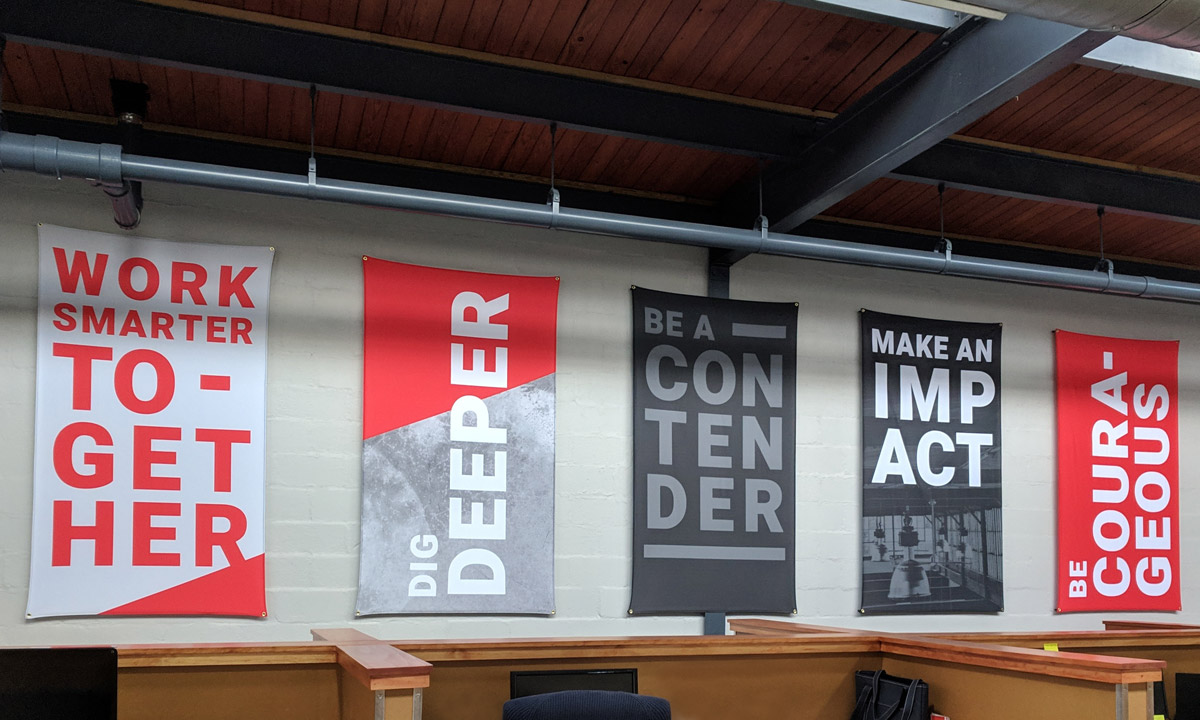 DIG DEEPER
We are curious and believe in continuous learning by seeking to understand first. When we think we can't go any further, we do.
WORK SMARTER TOGETHER
We are positive and transparent in our communication and selfless and kind in our interactions. We strive to serve as an extension of clients' teams and work together to find the best ideas.
BE A CONTENDER
We take initiative and are self-starters (and finishers). We know urgency matters. We go above and beyond … for everyone.
BE COURAGEOUS
We say what we think, question everything, take calculated risks and make the tough decisions when needed.
MAKE AN IMPACT
We are passionate about our work and look for ways to inspire others. The team can rely on us for results always.
We believe success is a team sport. We know amazing work doesn't just happen, it's born from the trust, perseverance, discipline and commitment our team has in each other.
A team of individuals from all walks of life with different experiences and each with a unique (yet positive) perspective, we aren't scared of change – in fact, we embrace it. Because we know we are stronger and better together … and we wouldn't have it any other way.
Abby McGinnis
Director of Client Services
Devon Buettner
Digital Marketing Manager
Kaylee Weigle
Communications & Social Media Specialist
Mallory Gunzenhauser
Project Manager
Casey Albright
Client Services
Maya Miller
Senior Designer
Betsy Liou
Office Manager